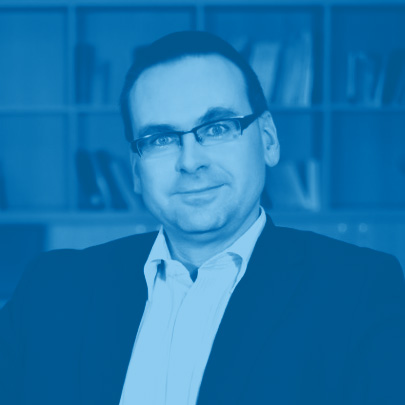 Education and professional experience
Michal is a graduate of Faculty of Law, Palacky University in Olomouc (M.A. in 2002) and Masaryk University in Brno (JUDr. in 2005 and Ph.D. in 2008). He has been working as a senior lecturer of EU Law, EU Competition Law and several other topics since 2003. He is a member of the editorial board of the ANTITRUST quarterly and Public Governance, Administration and Finances Law Review and a national correspondent of European Networks Law and Regulation Quarterly.
Between 2003 and 2015, he was also working at the Czech Competition Authority, the Office for the Protection of Competition, 2010 – 2015 as its vice-president. He undertook several training courses in international and EU law, in particular at the OECD headquarters in Paris in 2011 and 2012.
Research fields and expertise
In his research he focuses on economic aspects of European integration, in particular competition law and network industries, and the issues of due process connected with enforcement of these regulations. Currently, Michal is participating in several Czech, Regional and EU projects concerned with application of competition law.
Most relevant publications
Michal is an author and co-author of several books/textbooks and a number of articles on the competition law and its application, regulation of network industries and due process. Among the most relevant are:
PETR, M. Postponed Liberalization of Passenger Transport by Rail in the Czech Republic. European Networks Law and Regulation Quaterly, 2014 (4), p. 313-316
PETR, M. Approximation of Competition Laws: Lessons Learned in Central Europe. In: ŠIŠKOVÁ, N. 'From Eastern Partnership to the Association. A Legal and Political Analysis'. Newcastle upon Tyne: Cambridge Scholars Publishing, 2014. ISBN 1-4438-5819-6
PETR, M. Limitations to the Succession of Liability. European Networks Law and Regulation Quaterly, 2014 (2), p. 173
PETR, M. Šetření na místě a jeho soudní přezkum – druhé dějství [On-site inspections and their Judicial Review – Second Round]. 2013 (4) ANTITRUST, p. 118
PETR, M. Přičítání odpovědnosti za porušení soutěžního práva [Attribution of Liability for Anticompetitive Conduct]. 2013 (3) ANTITRUST, p. 78
PETR, M. Podniky, koncerny, dceřiné společnosti… kdo vlastně odpovídá za porušení soutěžního práva? [Enterprises, Concerns, Subsidiaries … Who is Responsible for Breaches of Competition Law? 2013 (1) ANTITRUST, p. 45
PETR, M., KINDL, J. Competition Litigation in the Czech Republic. In: BLANKE, G., NAZZINI, R. 'International Competition Litigation. A Multi-jurisdictional Handbook'. Alphen aan den Rijn: Kluwer Law International, 2012. ISBN 978-90-411-2712-9
POLČÁK, R., ČERMÁK, J., LOEBL, Z., GŘIVNA, T., MATEJKA, J., PETR, M. Cyber Law in the Czech Republic. Alpen aan den Rijn: Kluwer Law Internationa, 2012. ISBN 978-90-411-4010-4
PETR, M. Private Enforcement of Competition Law and the Policy of the Office for the Protection of Competition. In: BASEDOW, J., PHILIPP-TERHECHTE, J., TICHÝ. L. 'Private Enforcement of Competition Law'. Baden-Baden: Nomos Verlaggesellschaft, 2011. ISBN 978-3-8329-5651-6
PETR, M., DOSTAL, O., KREISELOVÁ, I., VAVŘÍČEK, V. Zakázané dohody a zneužívání dominantního postavení v ČR [Prohibited Agreements and Abuses of Dominance in the Czech Republic]. Praha: C. H. Beck, 2010. ISBN 978-80-7400-307-3